I was born in Washington. Raised in Montana. Son of Morris and Geri. Brother to Kent. Married to the lovely Shelle. Father to Bodie, Savannah, Caeden and Tienna. Ten years of youth ministry in Orange County, California. Twenty years of youth ministry in Portland, Oregon. 
I am an educator, pastor, mentor, character formation specialist, singer/songwriter, worship leader, founder and visionary. Also, a coffee sipping, Jesus loving, passionate about passion and brokenness, dreamer about how things might be.
I have invested my life in youth groups, recording studios, paintball fields, summer programs, worship programs, a non-profit, a home school co-op and whatever else I could imagine would shape and intrigue young people to think more deeply about who they are becoming and why.
Two years ago, Jesus and I were talking in a non-verbal, heart oriented perspective. I informed Him that I was tired (as if He didn't know) and that, as the oldest, actively leading the local church youth,  youth pastor I knew, I wasn't sure I could sustain the pace of my journey. I asked Him if there was something I could do for the next twenty years that I would find fulfilling and continue making a difference in the world. Within six months I knew that I would be giving up my job. In the meditation and prayer that followed I asked for and received a list of things that I should do to move on. Some simple, like rebuilding my recording studio…and others more difficult, like making broken relationships right. The list is almost done and while there are challenges I never imagined, there are rewards that I never dreamed of.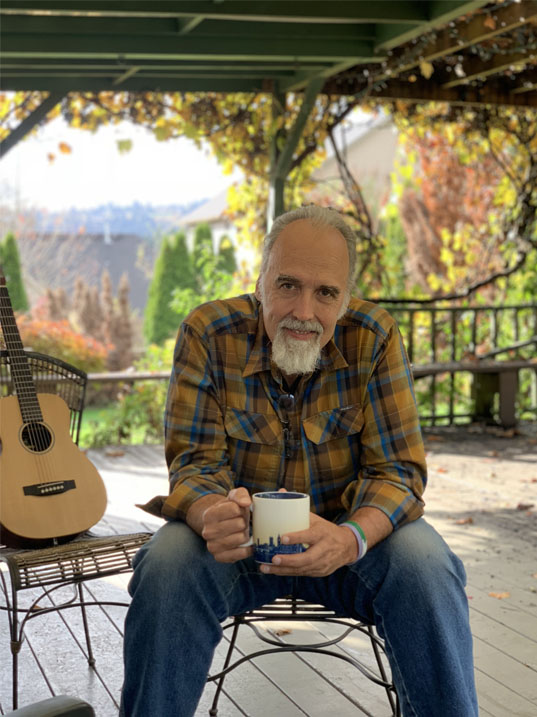 Which leaves me here, writing to you. For now, I will be investing my time into Inner Anvil Ministries (a small non-profit that has funded youth ministry in the Portland area for the past fifteen years). I will be investing in the creative, passionate, inspiring students that seem to keep crossing my path… along with the parents and communities that support them. And with much enthusiasm, I look forward to further conversations about the opportunities that might bring us together.
Till then,
Kevin